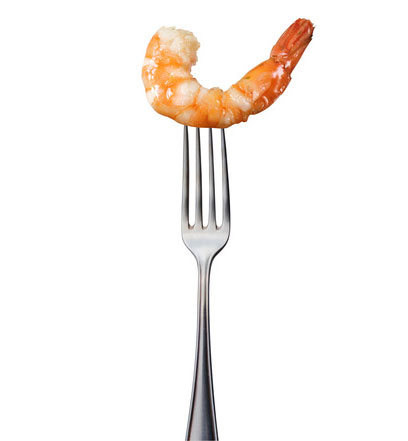 The best friend a Charente-Maritime
oyster can have.
As its Latin name – Penaus Japonicus – suggests, our Tiger Prawn may come originally from Japan, but it is very much at home in our oyster refining claires. Its production is a perfect complement to our Pousses en Claire oysters.
The nocturnal activity of these prawns disturbs the phytoplankton on which the oysters feed, suspending them in the water from where they fall to the bottom of the claire to provide the higher food input required to grow Pousses en Claires whose abundant flesh is rich in taste.
The tiger prawn larvae are seeded in May. Marketing will then begin in mid-July and continue until the end of the autumn. Our tiger prawns are raised naturally in claires (shallow ponds in former saltmarshes) in complete harmony with nature.